Archema - having acquired the rights for use - takes the designs to specialised hand-weaving workshops, bearing in mind that the final quality of the carpet depends not only on the design chosen, but to a large extent on the skill of the weaving workshop.

Therefore, the workshop must have weavers with great experience and proven skills.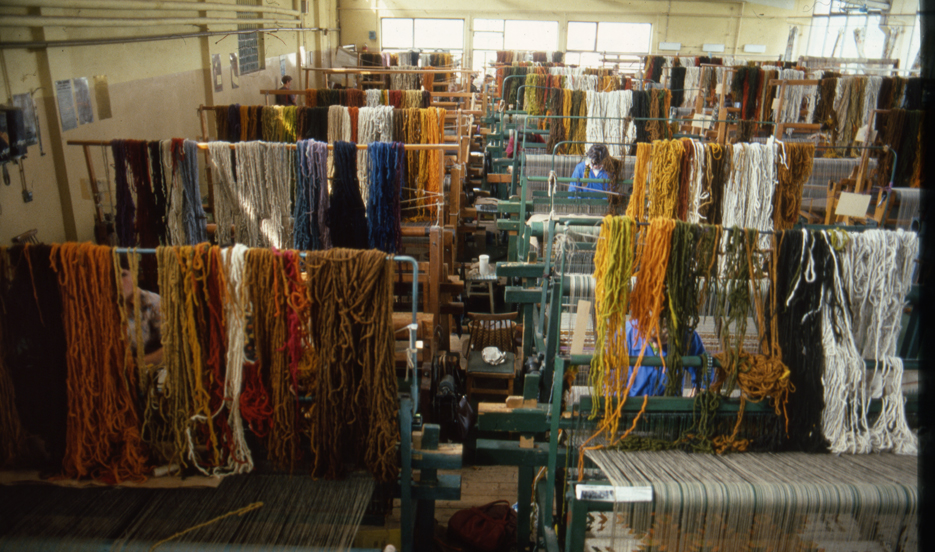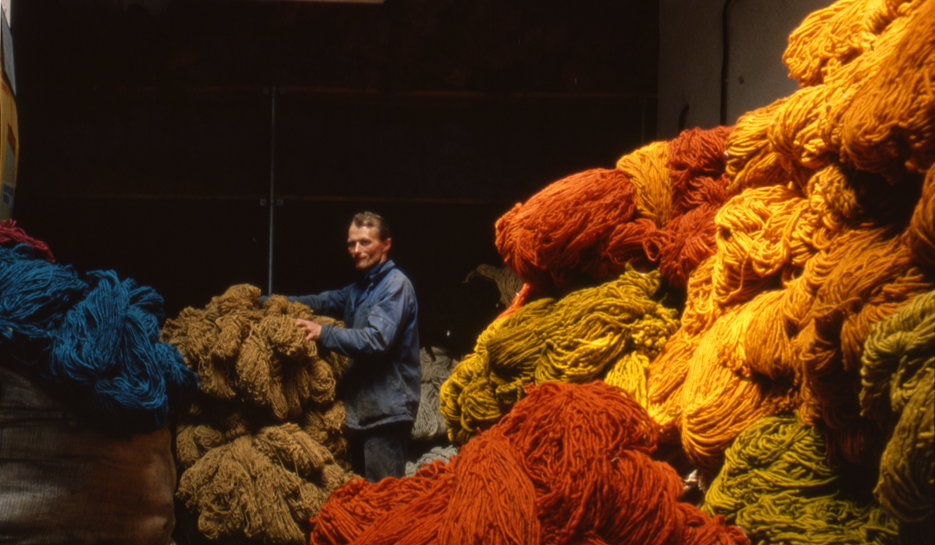 The fundamental tool with which ARCHEMA carpets are made is the hand loom.

These looms are made of iron or wood and vary in size. The width of the loom determines the upper limit of the width of the carpet that can be produced; sometimes it can be up to two and a half metres, enabling the production of large sizes.

A warp consisting of linen or cotton threads gathered in a 'subbio' is mounted on the loom. These threads are always raw because, in the finished work, they disappear under the weft.
What can be seen is only the weft, consisting exclusively of hand-spun wool: the coloured wool threads are threaded into the warp by hand alone, without the use of spools or shuttles. The operator thus has the possibility of choosing thread by thread, taking threads of different colours and sizes. This is the invaluable advantage of this processing technique.

This results in 'melange' backgrounds, splendid depictions, bright or pastel or natural colours, as the case may be, but always interpreted with great chromatic sensitivity:the weaver is not a mere performer, but a true interpreter of the design.These weft threads, inserted manually, are then beaten violently by the comb to give the carpet consistency, thickness and durability.

This manufacturing process, all hinging on the technical skill and interpretative taste of the weaver, makes each carpet a piece of rare exclusivity.